Help & FAQ's
What precautions are being taken for COVID-19?
Please read our safety guidelines and precautions here (COVID-19).
How can I book a party?
Please visit our "Book Now" tab above and fill out the booking form. You can also contact us via email, phone call, or Facebook.
Once we have received your submission form, we will send you a tentative confirmation email within 3 business days. Once you receive an email we require a non-refundable $50.00 deposit to secure your date and time. (BOOK NOW)
What are your policies around deposits?
A non-refundable $50.00 deposit is due at the time of booking to secure date, time, and character(s). We are unable to schedule a performer for any party that has not submitted a deposit.
ALL DEPOSITS ARE NON-REFUNDABLE. If you need to reschedule the date of your event, we will apply your deposit toward your new date.
Do you require a Service Fee?
Princess Parties of the Rockies requires an additional 5% service fee at the time of booking. The service fee is added to the invoice sent to you at the time of booking.
When is my final payment due?
Your final payment is due 1 week prior to the event. Payment must be paid electronically through the invoice sent to you at the time of booking. The final balance may be paid using all major debit/credit cards. We do not currently accept personal checks or cash payments to our performers for the balance. Cash may be used for tipping your performer and assistant. The entire balance must be paid before your performer is allowed to attend your party. You will receive an invoice reminders to your email to make a final payment, Reservations booked last minute require a payment made in full.
What if I need to cancel?
If for any reason you need to cancel your event, we will work with you to schedule a different date. If you decide to cancel and do not reschedule your event, your deposit will be retained as a cancellation fee.
Do you have travel fees?
We travel free up to 25 miles from Denver! Events over 25 miles will incur a travel fee of $20.00+. If you reserve more than one performer, the fee is charged only once. (Please note that all travel fees go directly to the performer and assistant to compensate for their time and travel expenses.) If we require a travel fee from you, it will be applied to your invoice.
How many kids can I have at my party?
We do not have a limit on the number of children attending your party, although, we may not be able to meet every activity in the package of your choice if you have a large number of children attending. We do however, recommend parties to be 12 children or less.
Should I tip my performers and/or assistant?
You are absolutely welcome to tip your performers/party assistant. However, tipping is never a requirement. If you wish to make a tip you can provide a cash tip to your party assistant or add a tip to your invoice. Our performers are required to split tips between all staff working that specific party as we feel each role is an important part of the magic making process. Please note our performers spend a lot time perfecting their art from character specific makeup, rehearsing songs, studying their character and more!
How early in advance should I book?
To secure your desired date, time, and character we recommend booking 1-2 months in advance.
What Do I need to supply for the performer?
Princess Parties of the Rockies will provide all necessary supplies to complete the activities laid out in the party package you select. (With the exception of a cup of warm water and a towel for packages that include tattoos. and of course the space for entertainment) We do not provide food or decoration services, though, we are happy to refer you to vendors we've partnered with.
What is the small gift/treasure box items?
Your Birthday child will undergo a royal announcement and be gifted with a crown, rose, or magic mirror. Children participating in a 1 hour+ party will get to choose a prize from a variety of surprises in your characters treasure box. Some prizes include bubbles, candy, small wands, and small play toys. Our prizes and games are gender neutral and fun for all! Once a child wins they are asked to immediately give their prize to their parent or host of the party to save for later.
Weather Concerns
We will do everything to make it to your party! Though, the safety of our cast members and your guests is our top priority. If the weather becomes too dangerous with icy roads, heavy snow, heavy rain or hail, one of our managers will be contact you prior to your event to discuss options.
General Terms and Conditions
See Client contract HERE
For any additional questions feel free to contact us at any time!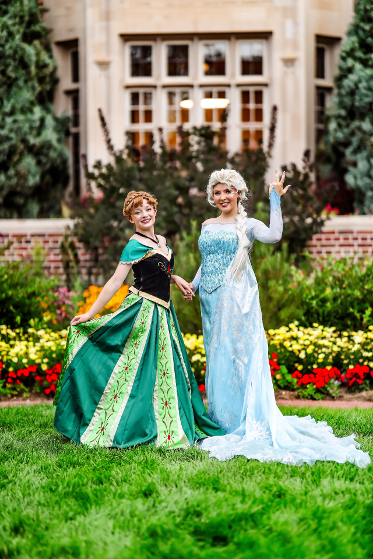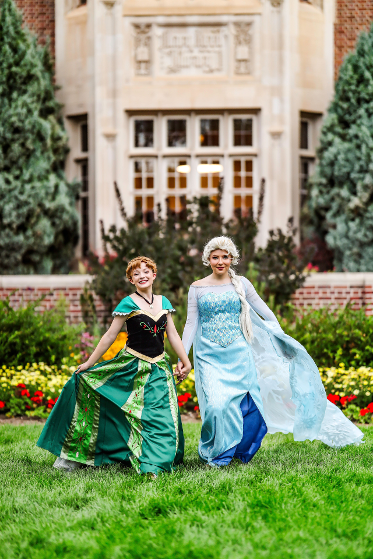 CO phone: (303)990-3521 | Facebook: www.facebook.com/princesspartiesoftherockies | Instagram: @princesspartiesoftherockies
TX Phone: (281) 377-2295 | Facebook: www.facebook.com/princesspartiesofhouston | Instagram: @princesspartiesofhouston

Disclaimer:It is not the intention of Princess Parties of the Rockies to violate any copyright laws. Our characters are NOT name brand copyrighted characters. Our characters are generic and we can only accept bookings from individuals who are aware that we DO NOT represent any licensed character.If you are requiring a licensed, copyrighted character for your event, you should contact the company/copyright holders.