COVID-19 Guidelines
Our team is ready to celebrate with you in person! Because Our Fairy Godmother and cast members want to do their very best to still make sure your party stays as magical and safe as possible-Here are the restrictions and precautions we have in place.
Masks and Face coverings are not required but strongly recommended despite vaccination statuses for indoor parties.
We encourage all guests ages 2 and up to wear a face covering during the duration of the characters appearance time for indoor parties
We encourage, but do not require Our performers to wear face coverings. If you'd like your performer to wear a face covering we are happy to accommodate your request.
Our Performers will have on kid friendly or clear masks per client request or performer preference. .
For indoor parties we recommend your gathering to be kept at 15 or fewer people with physical distancing (6 feet or more apart).
For outdoor parties we prefer 25 people max with physical distancing of 6 feet or more.
Before the character arrives, we ask that all children and adults wash their hands with soap and water for 20 seconds! A fun way is washing their hands to a song your character sings! When your performer calls/texts to see if you are ready for their appearance, please let them know if you would like them to wash their hands when they arrive. Our characters will have hand sanitizer in their basket to apply before and during the party.
We recommend having hand sanitizer readily available and/or easily accessible hand washing stations for party guests during the party.
Blowing out birthday candles is a quick way to spread germs! We recommend getting a "smash" cake or cupcake for the birthday child to use while blowing out candles. The main cake can be used for picture purposes and serving to guests!
If at any point your performer feels unsafe, they have the right to leave the party. This includes if they arrive at a party and someone is sick, not practicing social distancing, etc. We must all do our part in preventing the spread of the virus and keeping our cast members comfortable.
Expressing togetherness during this time is important. We ask that you please talk with your child about the guidelines for your visit in an honest and accurate way.
Updated February 9, 2021
We are so happy that the Magic doesn't end here, We thank you for your outpouring of support, patience, and understanding during this time. It is our priority to keep everyone safe while still creating magical memories.

If you have any questions please let us know!
Hugs and Wishes!
Princess Parties of the Rockies Family
While birthday parties might look a little different this year, if you still want a magical experience we have your back! We are currently offering a variety of our "Magic Mirror Virtual Services!" This is a great way to get together online from right where you are. Available Worldwide!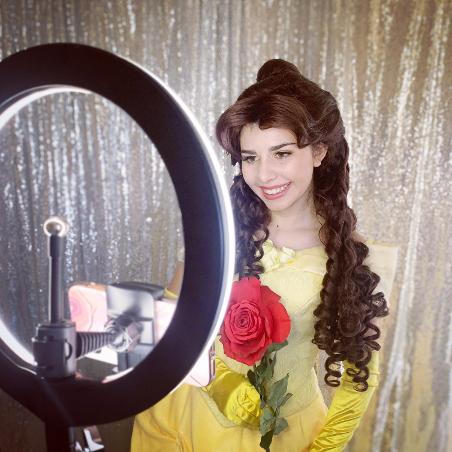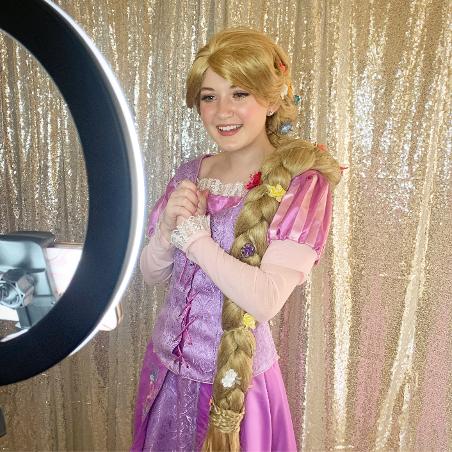 CO phone: (303)990-3521 | Facebook: www.facebook.com/princesspartiesoftherockies | Instagram: @princesspartiesoftherockies
TX phone: (281) 377-2295 | Facebook: www.facebook.com/princesspartiesofhouston | Instagram: @princesspartiesofhouston

Disclaimer:It is not the intention of Princess Parties of the Rockies to violate any copyright laws. Our characters are NOT name brand copyrighted characters. Our characters are generic and we can only accept bookings from individuals who are aware that we DO NOT represent any licensed character.If you are requiring a licensed, copyrighted character for your event, you should contact the company/copyright holders.